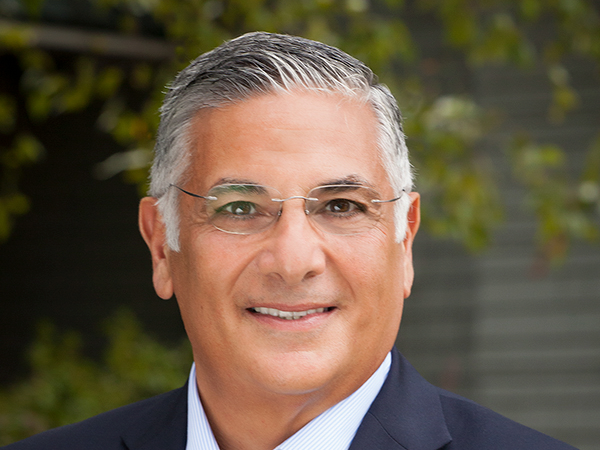 Paul E. NICHOLAS - President and CEO
Mr. Paul Nicholas joined CyberExtruder as President and CEO of the management team in April 2015 after spending three months as an advisor to the company working on behalf of its board and investors. Paul's focus is to build a selective network of OEM's, integrators and solution providers who will integrate CyberExtruder's industry-leading facial recognition technology into their applications.  Paul is committed to providing and supporting the process of bringing the most accurate, efficient and effective facial recognition solutions to CyberExtruder customers.
Previously, Paul was President and CEO of Millivision Technologies, a Massachusetts-based company that leveraged proprietary technology to design, manufacture, and market concealed object detection systems better known as body scanners. Mr. Nicholas joined Millivision in 2005 to lead the company's transition from the research and development stage through prototype and commercialization to global customer deployment.
Paul is a senior operating executive with over 35 years of domestic and international management team experience building and operating a broad range of technology businesses ranging from early stage start-ups to large business units in billion dollar corporations. Over the past decade, he has focused on creating viable businesses and companies through the commercialization of technology and innovation. Prior to working at Millivision, he was President and COO of two early stage companies, Pen Fact Inc. in Boston and Gearworks in Minneapolis. Mr. Nicholas also held leadership positions at GTE Cybertrust and BBN technologies and a variety of executive positions in software, services, and marketing at Digital Equipment Corporation. Mr. Nicholas earned a BSBA from Boston University, an MBA from Babson College and has attended executive education programs at the Wharton School at the University of Pennsylvania.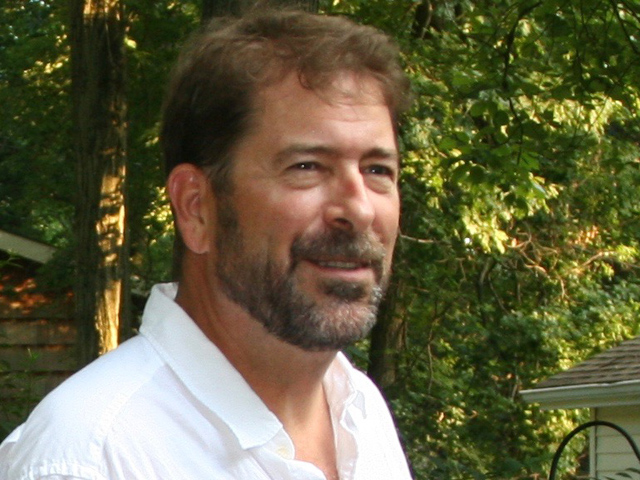 Jack Ives - Chief Operating Officer and Co-Founder
For the last 20 years, Jack Ives has brought new technologies and solutions to market in the fields of application engineering, internet software, and 3D re-creations. As a co-founder of CyberExtruder, Jack helped move the company from start-up to commercially successful enterprise. Jack serves on the management team and acts as the interpreter of customer's needs in addition to guiding the technical team to shape CyberExtruder's software development into applications that address business and operational requirements.
CyberExtruder is known for its reconstruction technology which transforms 2D images to 3D models. This technology was first used by the entertainment industry to personalize video games and apps for mobile devices. As the company's technology continued to advance, the  security community became interested in the technology. With Jack's guidance, and management team experience, CyberExtruder has built a software suite that helps intelligence, security and law enforcement organizations meet the demands of accurately identifying persons of interest.
Jack has led the company's initiatives to apply for and secure four US Patents for methods to generate 3D models. He's also obtained similar patents from the European Patent Organization to extend the company's intellectual rights protection into EU and Pacific Rim countries.
CyberExtruder began as the natural progression from Jack's previous company, Blue Skye Interactive which was an early provider of Internet tools and consulting services. His customers included Hewlett-Packard, Sun Microsystems, Intel Corporation, J.P. Morgan and the New Jersey Department of Environmental Protection.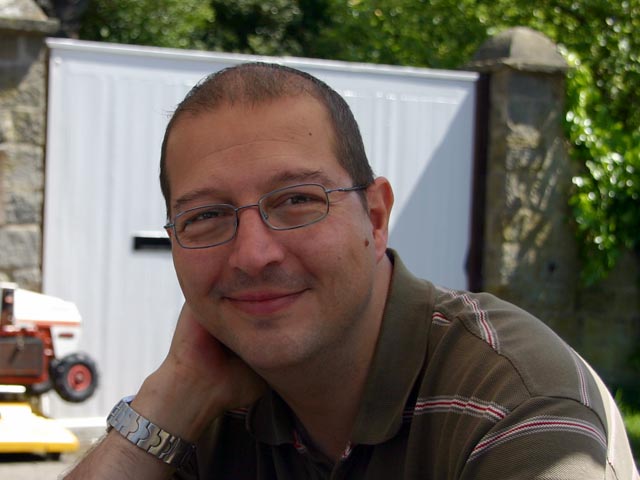 Dr. Timothy Parr, B.Sc., M.Sc., Ph.D. - Chief Technology Officer and Co-Founder
Dr. Timothy Parr is a pioneer in imaging software design with nearly two decades of experience in computer vision, image processing, pattern recognition, experimental design and computer graphics. As CyberExtruder's Chief Technology Officer, his management team responsibilities include overseeing the company's software algorithms which automatically create 3D meshes of a human head from one (or more) images to establish a 3D facial template.
Dr. Parr developed the algorithms and software from its initial applications for entertainment and video games into a unique technology that has become a valuable resource for the intelligence, security and law enforcement communities to identify persons of interest (suspects).
In a previous role as a senior scientist for a startup company, Dr. Parr created software algorithms customized for medical devices, including developing a 3D mesh of a head for the construction of corrective head braces for babies with misshapen heads and predicting the 3D appearance of a patient's face before major maxillo-facial surgery. He has received patents in the US, the UK and multiple European and Pacific Rim countries for his work in three-dimensional imaging.
While a research associate at the Wolfson Image Analysis Unit at the University of Manchester Department of Medical Biophysics, Dr. Parr mastered innovative computer vision techniques for application to the field of digital mammography. His research produced algorithms that decreased the detection of false positives per image from .05 to the rate of less than .007, which can affect radiologists' ability to diagnose breast cancer and thereby reduce fatalities. He served as the administrator of the MIAS digital mammogram database, which became a widely used algorithm benchmark used in over 55 countries.
Dr. Parr has a Bachelor of Science in Electrical Engineering and Electronics (First-class Honours) at the University of Manchester Institute of Science and Technology (UMIST) in the UK, and a Master of Science at UMIST for which he published "Image Processing and Protected Mode on the IBM PS2 for Road Traffic Speed Detection." He earned his Ph.D. at UMIST presenting his thesis "Automatic Vehicle Guidance via Image Processing" followed by post-doctoral research at the University of Manchester Wolfson Image Analysis Unit.
Dr. Parr's vast expertise includes mathematical modeling, multivariate statistics, and neural networks. He has published numerous articles and research papers on topics regarding digital mammography in prestigious publications such as Information Processing in Medical Imaging and The British Journal of Radiology. He has served as a referee for the IEEE journals Transactions on Medical Imaging and Image and Vision Computing.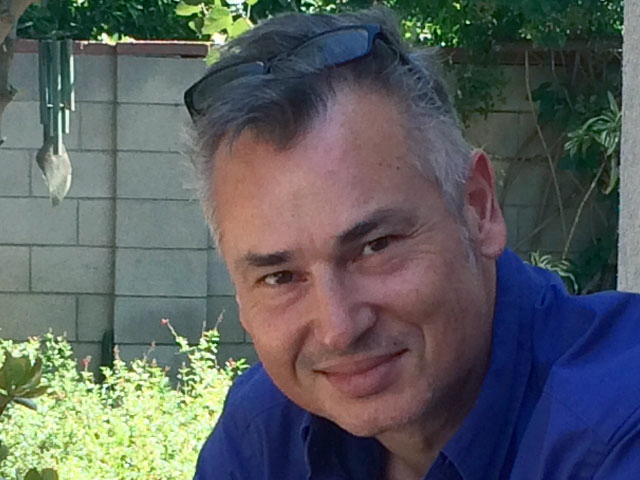 Blake Senftner, BS/BA, MBA - Senior Software Engineer
Since the early '80's Blake Senftner has been developing leading edge technology. He attended college software classes at age 11. By by age 17, Blake was selling video games nationwide through own company. He continued as a beta developer for the pre-release Macintosh. As a member of DeVanney & Mandelbrot's pioneering Fractal Mathematics research group, and a Lead 3D Graphics Researcher at Boston University, Blake made the best of his undergraduate years.
Following a move to Los Angeles, Blake developed the in-house GUI for Pac Tel internal software. Blake pioneered real-time streaming media at Philips Media as an operating system engineer. Continuing with the development of a production pipeline, Blake was the technical lead for thirteen documentaries, each seven hours, and in eight languages. Blake was also an operating system developer for the 3DO game console and team member of "Road Rash 3DO". Next, he worked for Sony as an engineer on the original PlayStation operating system and spent several years developing well received 3D console games.
During the first Internet boom, Blake was pioneering live streaming video over the Internet at Rotor Communications. After the Internet Bust, he moved to Rhythm & Hues Studios to work as an artist in feature film visual effects. Concurrently he attended an MBA program and once completed, his role changed from digital artist to production engineer and financial analyst. From "Garfield" and "Cat In The Hat" through "Chronicles of Narnia," Blake optimized processes for nine feature film's visual effects with triplicate duties of digital artist, engineer, and financial analyst.
Graduating with a Thesis on Automated Actor Replacement in Filmed Media, Blake recruited an Academy Award-winning team to create an automated actor replacement company. Authoring and gaining global patents, Blake's initial interactions with CyberExtruder take place, as his company licenses CyberExtruder's Aureus 3D Reconstruction technology, as well as custom development for private 3D reconstruction geometries. Following a series of company pivots, Blake develops a global scale deployment of CyberExtruder's technology as the 3D Avatar Store. With capabilities of 150,000 real-person 3D Avatars per hour, automated lip-sync, performance motion capture, and in-browser consumer apps all from a secure custom cloud with WebAPI access. Blake authored the majority of the technology stack in the 3D Avatar Store.
Blake joined CyberExtruder's management team full time in the fall of 2015 and brought an accomplished assortment of technology development skills to CyberExtruder. With his vast career experience as well as having authored the most comprehensive third-party development of CyberExtruder's technology, he continues to raise the bar.